Sales Supervisor – Pharmacy Line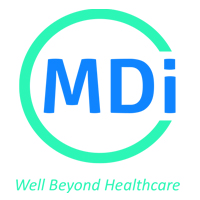 JOB PROFILE FOR
Sales Supervisor
General Description
Sales supervisors are the leaders of their company's sales teams. They oversee the day-to-day activities of their sales representatives and ensure that they are meeting their goals. Sales supervisors may also be responsible for training new hires or helping them develop their skills over time.
Sales supervisors need to have strong leadership skills in order to manage their team effectively. They must also be able to communicate clearly with all members of their team—from entry-level salespeople to senior management—so that everyone understands their role and what is expected of them.
Duties and Responsibilities
A sales supervisor typically has a wide range of responsibilities, which can include:
Ensuring that employees have the tools and training they need to succeed in their jobs
Building relationships with key clients and establishing long-term business partnerships with them
Reviewing reports from managers to identify areas of improvement or new opportunities for growth in the company's market share
Establishing and enforcing company policies regarding customer relations, sales techniques, and ethics
Developing and implementing training programs for new employees or existing staff members who are being promoted to new positions within the company
Monitoring employee performance to ensure that they are meeting goals and adhering to company policies
Managing a team of employees and ensuring that they are trained to perform their jobs effectively
Reviewing customer orders and inventory to ensure that all customer needs are being met
Conducting market research to identify new opportunities for growth in the industry
Knowledge and Experience
Proven work experience as a previous Sales Representative or a similar position and in a related field.
Medical knowledge.
Good knowledge of the working area.
Basic computer and MS Office knowledge (we work on a tablet on the daily).
Ability to deal with people who hold differing beliefs or values in an outgoing and persuasive manner.
Ability to work in a flexible environment and to adapt to changes quickly.
Skills and Abilities
Excellent selling, negotiation, and communication skill
Analytical and critical thinking skills.
Prioritizing, good time management and organizational skills
Show determination, confidence, and persistence
Show patience and self-motivation.
Strong teamwork and networking skills.
Adaptability and flexibility skills.
Relationship management skills and openness to feedback.
Professionalism and strong work ethic.
Oral and written communications skills in Arabic and English. Any other languages are a definite asset.
The candidate must have a valid driver's license and own a car.
Job Features
| | |
| --- | --- |
| Job Category | Sales & Marketing |